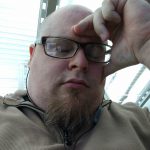 There are times I get a bit ranty on here. It could be about Geeks being horrible people, it could be about the buyout of Star Wars by Disney, or it could be over something that, in retrospect, was really stupid. Since, in all honesty, I need to take some time tonight to futz around with Adobe Premiere Pro, I'm giving you all some links to some of my favorite "Geek Soapbox" posts, and why I like them. Some of these are going to go way back to when I started the blog back up after the crash of '11, so if you've ever been curious as to how I've grown and evolved as a blogger, here's your chance to find out.
So, without further ado, here's a few of my favorite Soapbox posts!
See you all next week, friends!