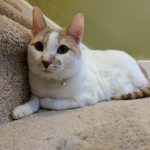 Happy Friday, class! Your normal blog post called in sick today, so it is I, your substitute blog post! This week, I'm here to ramble at you for a couple hundred words, going on about whatever comes to my mind. At least, I will if things come to mind. I'm sitting up here in the Geek Cave office, staring at social media, listening to the Raiders of the Lost Ark soundtrack, and trying to think about what I want to put out there for all of you today.
First things first, yesterday I put out a review of where I'm sitting on my 2017 goals after the first three months of the year. One thing I didn't mention was funding. I am incredibly grateful to everyone who has helped me make sure I'm not going to go broke trying to pay for all the aspects of running this blog. Not everything is paid for, though. I'm still going to cover half the cost of the Indy PopCon table myself, for example, and I'm still working on paying for a PO Box, but a lot of expenses are covered, and that is a huge relief. So, to kick off my random thoughts, thank you to everybody that donates through the PayPal link, who buys things using my Amazon Affiliate link, and supports me via Patreon. You all frakkin' rock.
Now, you know I had some extra Amazon gift card money saved up, and I bought Mass Effect Andromeda when it was released, right? So far, I've put in a whopping eight hours into this game, and while the amount of time I've spent on it disappoints me, the game itself has not. Sure, I'm predisposed to enjoy the game, having loved the original three. I've been looking forward to this since it was announced, and while I know it's not perfect, it's fun. Sometime next week, I'm going to take a "mental health" day, and while Lizz is at work, and the teen is in school, I'm going to put another six to eight hours into it, and I think I'm just going to start scratching the surface, based on what I've seen friends posting on social media. An added bonus for the game is that, in single player, I don't have children trying to act tough by screaming into my headset, which gives it an edge over some of the Overwatch games I've tried to play.
Speaking of Amazon gift card money, I now own a ukulele. Let's see if I can get this figured out by February. It's got to be a bit easier than the banjo, right?
It's now 20 minutes before 9:00 AM Eastern, which is when I post these things. As I'm sitting here writing, I've got Rogue One playing on my second monitor, and I'm watching it on YouTube. No, I'm not watching one of those copies that gets taken down within 24 hours, I'm watching the digital copy that came with my blu ray. I don't know about you all, but I really like Disney's digital media strategy. You throw a code into Disney Movies Anywhere, and it will give you access to that film in whichever account you link this to. For me, this gives me access on iTunes, Amazon Video, VUDU, Google Play (including YouTube!), and on Microsoft. Not only do I have the blu ray, because I'm old and still enjoy physical media, but I also have the film downloaded on my cell phone, and I have the ability to watch it through my PS4 whenever I'm too lazy to get off the couch and pick up the disc. Things like this make me glad that I can do this with all of their films! Heck, over the past month and change, I have gained the ability to watch Doctor Strange, Moana, and Rogue One whenever I want, on my cell phone!
Even with all the rough stuff happening right now, there are times that the future is awesome.
See you all next week, my friends. Take care of each other, and have a picture of the Geek Cat, because I know some of you have been wondering what's happened with him.
Tony