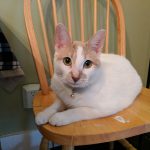 Happy Tuesday, my friends! We are here for another week's selection of events and news about happenings in the Hoosier state! May is winding down, and we're jumping into June and starting a major group of conventions in just over a month! Next week, I'll start adding in events happening during the month of July, but for now, we're looking at the last week of May, the month of June, and a bit of blog news.
Plus, I'm sorry, but it's my birthday, so I'm putting off the research until I hit the holiday weekend.
So, with that, let's see what's happening for Hoosier geeks!
The month of May keeps rolling, for another week:
Today: I turn 40. I know, not really that big of a deal, but my mind has it as a milestone, so here we go. Heck, if you really want to, here's the blog's wish list on Amazon, if you want to get me something nice. Why not? I have no shame.
May 25th: Happy 40th, Star Wars!
May 27th: Return of Doctor Mysterio Viewing! Who North America is continuing to set up new things in their location, and one is a viewing room with a 60″ TV! Viewing is free, and they'll be showing this past year's Doctor Who Christmas Episode at 2:00 PM and 6:00 PM!
Looking ahead to the month of June
June 3rd: All Things Handmade Craft Show! It's the first craft show at Who North America! Not everything is going to be Doctor Who related, but everything will be locally crafted by local artisans and authors! Check it out, and support local!
June 10th: George Kramer Book Signing! Local author George Kramer (Arcadis series, Blind for Blood) will be at Scarlet Lane Brewing from 3:00 PM to 9:00 PM to talk to you about his books, and sign them, all while you enjoy local beer! Local author plus a local brewery equals a winning combo! Take a look at the Facebook event page for more information!
June 11th: NWI A.C.E.! From the folks who bring you NWI Comic Con, it's the NWI Arts & Comics Expo! A smaller show, focusing on their vendors and artists, it's running from 11:00 AM to 3:00 PM at the Patrician Banquet Center in Schererville! Check out the site for more information!
June 25th: Benefit Concert for Libby's Fight! Libby is a child battling cancer, and this is a show featuring The Shake Ups and Rejoice at Bent Rail Brewery in Indianapolis from 2:00 PM to 5:00 PM. Admission is free, attendees are eligible for door prizes, and suggested donations can be made to the Go Fund Me campaign at this link!
June 30th – July 2nd: InConJunction XXXVII! The 37th incarnation of this fan-run convention is on its way! Come have a good time with fellow Geeks in this show filled with long-time Hoosier fans, nerds, and Geeks!
June 30th – July 2nd: Days of the Dead! It's a horror show, literally! This horror convention is back, with a large list of horror actors and wrestlers! Click the link for more details!
Now, what's happening with the blog, the blogger, and friends of the blog?
This Week's Photo: The Geek Cat is concerned that he hasn't been used as a featured image as much in 2017. However, he's happy that I haven't made him wear the unicorn horn in a long time.
Do you like how the blog looks? Then check out Studio 27 Indy and TikiKitchen Design. I just write this stuff. They're the ones that make me look good.
Support the Blog: So far, I have podcast hosting, Dropbox, and Adobe Creative Cloud (student subscription, I'm not THAT rich!) covered, thanks to friendly awesome supporters! However, I could still use help, to make sure I have enough for domain name hosting, equipment improvements, and convention tables!
That's it for this week, as we roll our way through 2017! I'll see you all tomorrow!
Tony