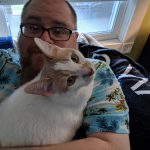 Good day my friends! Here we sit, on the last Tuesday of June, looking over the precipice into July and the start of another very busy convention season in the Hoosier State! We've got so much going on, and while I wish I could check out everything, that's just not going to be the case! This coming weekend is going to be spent doing a panicked triple-check of everything I need the next weekend at Indy PopCon, with a quick personal visit thrown in to InConJunction to see some friends. Also, if you haven't seen the news floating around, Gen Con (which has started to appear on here, now that we're covering August) has announced that if ticket sales keep going at the rate they currently are, they are going to cap them soon. So, if you're planning on hitting it (not just hanging out in the halls. Don't do that. Dick move.), then get your tickets soon!
Now, what's happening for Hoosier Geeks?
Wrapping up the month of June:
Transitioning from June to July, we have a couple of events:
Ahead to July!
Then, on to August!
Now, what's happening with the blog, the blogger, and friends of the blog?
That's it for this week, as we roll our way through 2017! I'll see you all tomorrow!
Tony