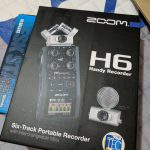 Happy Tuesday, my friends! I hope everybody had a fantastic weekend, and their week is starting out well! I know for me, it was a good weekend, with Margarita Monday with my future JoCo Cruise 2018 cabin mates, and I'm learning how to use my new Zoom H6 recorder before I have interviews tomorrow, Thursday, and next Monday, all to help promote the great local gaming that occurs during, as well as the other 361 days around the "Greatest Four Days in Gaming" which we host! However, that is still a few weeks left before that happens, and we have a goodly amount of events happening between now and then, such as an anime convention and Indy's own fur con! Plus, we're now starting to fill out the calendar for September! So, let's sit back, and see what we need to mark our calendars for!
First, July is drawing to a close.
August starts in a week!
Looking ahead to September!
Now, what's happening with the blog, the blogger, and friends of the blog?
That's it for this week, as we roll our way through 2017! I'll see you all tomorrow!
Tony