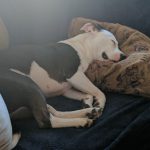 Happy Tuesday, my friends! I hope we all had a fantastic week this last week! Myself, I had the opportunity to visit Kokomo Toys for First Friday, with the chance to sit with Shawn and Nich from Geekstorm and record a bit, and get stumped by Five Nights at Freddy's questions from kids visiting. I want to thank Todd, Shawn, Nick, and the Mike that showed up for their hospitality and patience, as I didn't have much of a clue as to what was going on! Saturday was writing and The Dark Tower (which I wrote about yesterday), and the rest of the weekend was work around the house, and prepping posts for this week, which will include two more pre-Gen Con podcast episodes, with local game designers who are bringing great games to the Hoosier state the other 361 days of the year.
So, what all do we have on the calendar? Make note, because I'll be taking next week off, to give you all the rundown on Gen Con events and tables ran by locals!
August is here!
Looking ahead to September!
Now, what's happening with the blog, the blogger, and friends of the blog?
This Week's Photo: The Pibble has her head on the pillow, like people! D'AWWWW.
Send Jimmy to the Clown Motel: All the details are either on the Geeking in Indiana FB page, or at the link, but long story short: Jimmy is a buddy of mine in Southern California, who's terrified of clowns. He took a bet that if they could raise $1K for Ronald McDonald House out there, he'd stay at the Clown Motel in Nevada. Not local, but still a good cause, so I'm pushing it for them, because that's what friends do!
Shop: If you look to the right hand side, there is a "Shop" link for the blog. Right now, it's just fidget spinners and pins. I'm still working on getting discount codes, and other merchandise, up and good to go. Give it a try, if you'd like, but please, be patient! I'm still testing it!
Do you like how the blog looks? Then check out Studio 27 Indy and TikiKitchen Design. I just write this stuff. They're the ones that make me look good.
Support the Blog: So far, I have podcast hosting, Dropbox, and Adobe Creative Cloud (student subscription, I'm not THAT rich!) covered, thanks to friendly awesome supporters! However, I could still use help, to make sure I have enough for domain name hosting, equipment improvements, and convention tables!
That's it for this week, as we roll our way through 2017! I'll see you all tomorrow!
Tony