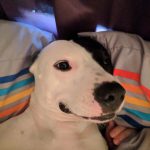 Happy Tuesday, my friends! We are here with another run down of cool events happening for local Geeks! This weekend is going to be a busy weekend, kicking off with three cool events on Friday night! Myself, I'll be at Shocktober in Irvington, and I know Lizz is planning on representing Geeking at the Shake Ups show! Then, for us, we're heading to Southern Indiana to do some costume work with friends from Star Wars Indiana, but there is also the Ren Faire happening up here in Noblesville! So, there's a lot of great stuff happening!
Don't forget, the 2018 Hoosier Convention listing is now live, as well! Take a look and start marking your calendars! So far, I know I'll be tabling at Indy PopCon, and the Indiana Toy and Comic Expo, and I might be doing a bit more as I look at my schedule for next year!
Now, on with the events!
October is here!
Next up is November!
November 10th – 12th: Pentacon Game Convention! While I've never been, the website looks like they have things for all types of gamers, as well as a flea market, and a costume contest! Check it out!
November 24th – 26th: Starbase Indy! This year, they are not only focusing on Star Trek (with guests like Denise Crosby, Robert O'Reilly, and Marc Okrand), but they're also looking at the kind of future Roddenberry envisioned with the show that's lasted over fifty years. Plus, Five Year Mission will be debuting their new album at the con! It's a great way to avoid post-Thanksgiving shopping crowds, and spend time with local Geeks!
Now, what's happening with the blog, the blogger, and friends of the blog?
This Week's Photo: Zoey is very patient when you put the camera in her face.
Nightfall at Camp Havenwood Kickstarter: If you pay attention to the Podcast, you might remember the episode (Link) where I talked with the crew behind this horror-themed game, being made here in Indiana. They have reworked a bit, and it's back on Kickstarter! Jump on board before it ends on (naturally) Friday the 13th of October!
Shop: If you look to the right hand side, there is a "Shop" link for the blog. Right now, it's just fidget spinners and pins. I'm still working on getting discount codes, and other merchandise, up and good to go. Give it a try, if you'd like, but please, be patient! I'm still testing it!
Do you like how the blog looks? Then check out Studio 27 Indy and TikiKitchen Design. I just write this stuff. They're the ones that make me look good.
Support the Blog: So far, I have podcast hosting, Dropbox, and Adobe Creative Cloud (student subscription, I'm not THAT rich!) covered, thanks to friendly awesome supporters! However, I could still use help, to make sure I have enough for domain name hosting, equipment improvements, and convention tables! I will never turn down Patreon supporters, one-time PayPal donations, folks shopping through the Amazon Affiliate Link, or even folks buying items from the Geeking shop! Check the link for more info!
See you all on Friday, for the next installment of Friendly Local Shop Friday!
Tony