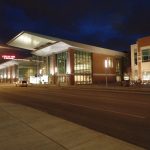 Wait, is tomorrow August 1st, already? That means that it's kick-off time for Gen Con, the Best Four Days in Gaming (trademarked)! Normally, by now, I've had a list of posts talking about what to do, what to see, and offering tips and tricks. However, as we all know, this hasn't been a normal summer for me, so I'm just now able to get on here and talk about the show.
This year is looking to be a pretty big year. I haven't kept up with it as much as I have previous years, but I know they're back in Lucas Oil again, and there is just so much gaming to be had!
Sadly, I've run out of time this year to tell you things to keep your eye open for. So, instead, I have some pretty evergreen tips, tricks, and info posts in my archives! So, here's some of the good ones!
Convention Tips & Tricks – Very important stuff. This is also one of those instances where I encourage everyone to read the comments, for more reader suggestions!
Tips & Tricks 2: How to Avoid the Wrath of Con – A follow-up post to Convention Tips & Tricks, with a few more nuggets of info!
Gen Con Must See: Costumes – Originally written to talk about looking forward to seeing the craftsmanship of the costumes at Gen Con, this has some great info on how to interact with costumers, including a piece written by fellow Star Trek Discourse panelist, Matt Hofmann, about how to interact with costumers, especially members of the 501st and Rebel Legion!
I'm not the "be all and end all" of Gen Con tips, either (especially not with only three posts). Here's some great stuff from folks outside the blog!
Handicap Awareness at Gen Con – Penned by local author Hans Cummings, this points out some of the experiences his wife has had at Gen Con. This points out how you can follow Wheaton's Law (Don't be a dick), and has tips for those who need to use accessibility options at the convention center (like Lizz).
A Geek's Guide to Indianapolis – Chris Meadows is a long-time blog follower, and writer of this book. He updates it constantly, and I THINK he'll have it available for free through Amazon over the course of the con. However, if you want to purchase it before then, I don't think he'll mind in the least bit!
Lest we forget, summer is construction season in Indianapolis. For those who take I-65 in downtown Indianapolis, this graphic has some important info for you: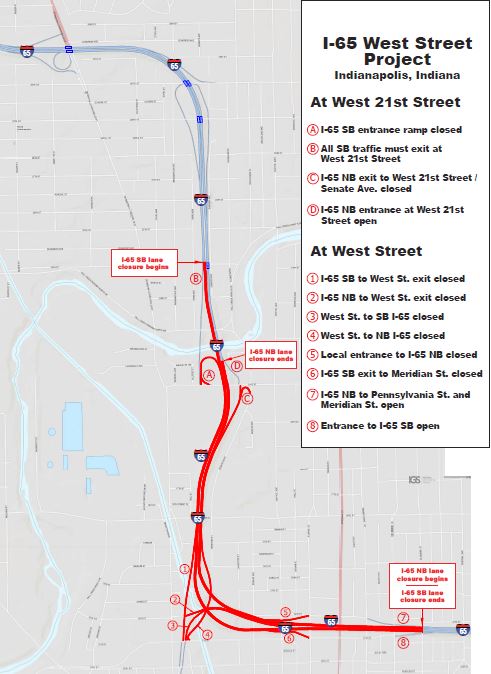 Finally, did you miss out on the 4 Day Badges? Well, Exodus Refugee has a few 4 Day badges available for sale, PLUS when you buy through them, the money goes to help refugee families in Indianapolis! It's a win, all the way around! So, visit THIS LINK to see if they're still available, and to get yours!
Do you have any tips for folks? Do you have any articles or podcasts that touch on this? Give us all a shout in the comments!
See you at the con!
Tony