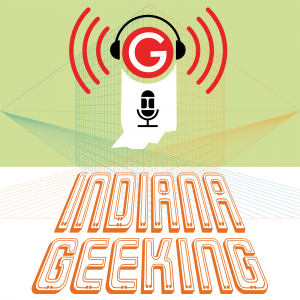 It's Friday, my friends, and Bri and I are back with another episode of the Indiana Geeking Podcast! This week, we dip into the well of ideas provided by everyone's favorite, American Cartoonist Kyle Latino! We talk about positive experiences and growth through pop culture and fandom experiences! Bri also professes her love for the new Hamilton musical soundtrack, and Tony learns about the new Hamilton musical! So slip on some headphones and let Bri and I fill your earholes with a sometimes serious discussion about these experiences!
Links of interest:
Three Things You Need To Know:
Original Broadway Recording, Hamilton (Affiliate Link)
Rebel Without a Crew, by Robert Rodriguez (Affiliate Link)
Where to find Bri online!
Where to find Tony (and, by extension, this blog) online!
Where to find the Podcast online!
Support the Blog

Donate Button (It's on the sidebar! —>)

Music for this episode provided by the Free Music Archive:
Thank you all for listening, be excellent to each other, and we'll see you next week!