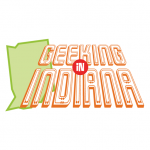 All right, my friends. This is it. I've held out as long as I can, but now, I need to start looking at dialing back a bit. It was just a few short weeks ago that I talked about needing to try to reclaim those "good days", or those days where I could hook up a video game, or spend time with family, or just work on other tangential "Geeking" projects. Well, the time has come to start doing all of that. I sent out a message to my Patrons last week, and next week I'm going to start dialing back.
First off, on Sunday, October 1st, a couple of things are going to happen. First, on the blog, I'll be tossing up the 2018 Hoosier Convention listing, along with reintroducing the "Geek Building" pages that were removed earlier this year. I will also be going in to readjust my Patreon levels, to reflect the new flow of content that'll start on Monday the 2nd.
Starting on Monday, I'll be down to a minimum of posting three times a week. Here's what I'm looking at covering:
Tuesday Tidbits – These will not be going away. They help too many people, and while they're not my highest "performing" blog posts, they seem to be the most appreciated.
Friendly Local Shop Friday – This is the foundation of Geeking in Indiana. These will be posted up every other Friday, and will be a mix of updates, and new shops.
Indiana Geeking Podcast – I bought new recording gear, and I need to use it, or Lizz will kill me! In all seriousness, I'm really enjoying this, and I'm working on the new "shut up and listen" format. These will be alternating, every other Friday, opposite the Friendly Local Shop posts.
What else? – Well, Grant really enjoys working on Media Monday, but sometimes he's overwhelmed. Many times, the third post will be one of these posts. Other times, they'll be a "Things to Do" post, centered around a local show. Or, it'll be a post on one of my other projects. Speaking of "other projects"…
I've talked about all the projects I've wanted to do in the past. There's the Geeking Puppet, which I haven't had any time to put together and work out the bugs on. There's the YouTube channel, which really needs to be more than just a place my podcast automatically uploads to, but I haven't had the time to figure out why my videos aren't working in Adobe Premiere. There are video games, like Fallout 4 and Mass Effect Andromeda, that I have never even come close to finishing, because I felt like I should be working on the blog. There's the actual building of things, like model kits, prop replicas, costumes, in addition to learning how to use my new 3D Printer, and sewing machine. Finally, there's taking care of myself, and finding time to plan meals better, exercise, and just try to fit into a SouthWest Airlines seat a little better. So, all of these are going to get scheduled, and focused on in the coming months.
So, the blog will be here. The blog will never be going away. However, there are new things I want to try, there are loved ones I need to spend time with, and there is a Geek that needs to take care of himself as he gets older. So, stick with me, I'll let you know when I've got a new project off the ground, and I hope it's as amusing as what I've done so far.
Thanks, friends. I'll see you tomorrow with the Indiana Geeking Podcast.
Tony