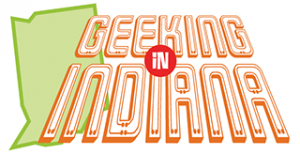 As many of you know, I consider the shop visits and write-ups the backbone of Geeking in Indiana. Those are what got the blog started, with "Geeking in SoCal", back in 2010, and has continued to this day. However, I also subscribe to the concept that there is too much negativity on the internet, and I really don't wish to add to it. This becomes an issue when I have a less-than-pleasant experience at a local "Geek" shop, such as what I had last night, and it's causing me to evaluate how I am going to handle this, moving forward.
Last night, I visited a shop that is fairly popular, and I've visited before, and said good things about. After walking in, it took seven minutes before I was even acknowledged by someone who worked there, the store was a mess, and it was difficult to walk around. The store was just a disaster area. It was the polar opposite of what they show on social media, or on their website.
However.
I know they have an event coming up, with a lot of items brought in by attendees. They were doing setup for this event, as well. Did I come in to find that? Is this the new normal? Or was this a fluke?
Now, I know what a lot of folks are going to say. If the place was a mess when I visited, it should be listed as such. If someone walked into a store for the first time, and saw this, it would be their impression. However, I feel a sense of responsibility to give them a shot in about a week, to see if it was the event or the new normal.
So, this week, there's no FLS Friday, or updated store reviews. Instead, it's Tony, yet again, trying to figure out how he's going to be doing all of this stuff. It's only been close to eight years, right? So, come back on November 17th, see what I'm talking about, and see if this shop has really dropped, or if it was really a fluke.
In the meantime, don't forget to check out the Friendly Local Shop page here on the blog (link), to find local shops near you! I've even got a handy Google Map, showing all the places I've visited!
See you next week!
Tony