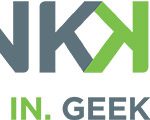 In case you haven't seen me talk about it this week, I was interviewed about Geek Culture in Indianapolis by Joe Tamborello for the Indy Star, in reference to ThinkGeek opening two stores in area malls over the next few weeks. You can see his article, and my comments to him, here. So, this got me thinking about our friendly local shops, chain stores, the history of these shops in Castleton Square Mall and Greenwood Park Mall, and how, or even if, I should cover them in my blog. So, considering I haven't had a spare minute to do any audio editing for a podcast this week, and since I haven't visited any new (or old, for that matter) Geek shops, I figured today would be a good day to put down my two cents on this. I mean, isn't that what this blog is for?
First things first, if you haven't seen, the popular online Geek store, ThinkGeek, has been opening in-line stores in malls across the country, and two of their newest locations are going to be in the Indianapolis area. The first is opening today, November 4th, at Greenwood Park Mall, and the other will be opening next Friday, November 11th, at Castleton Square Mall. Each of these locations, near the food courts of their respective malls, are promising to have all of your favorite items from the website right there, so you can get your grubby little paws on them and see if it's really worth the money. Now, if you weren't aware, ThinkGeek is owned by GameStop, who also has stores inside malls and strip malls across the country. If you go to GameStop's website, and look for stores in Indianapolis, it'll list twenty one stores in the Indianapolis area, including Greenwood, Avon, Fishers, Plainfield, and Camby. The point I'm trying to make here is, this is by no stretch of the imagination a "local" company.
Now, does this mean I'm not going to cover it in the blog? Well, yes and no. First, you bet your sweet bippy I'm going to check out Greenwood's location today. You can also bet that I'll try to get some pictures (sometimes, this doesn't make malls happy, so this may or may not happen), tweet about it, and maybe even do a blog post about what I think of it. However, it will not be a "FLSFriday" post. While it might be a place of Geek interest in Indiana, it has no more place there than the aforementioned GameStop stores, or Hot Topic, or even (now that I think about it) Hobbytown USA. Now, this doesn't mean I want them to go away. Far from it! I just feel, as an advocate for locally owned businesses, they don't have a place on my friendly local shop listing.
So, does this mean I see them as a threat towards our local businesses? To be very honest, not really, and here's why. Back in 1997 through either 1998 or 1999 (I've slept a lot since then), there was a line of kiosks in malls across the United States, call Big Entertainment. These kiosks sold comic books (especially those by Tekno Comix, which they were affiliated with), comic book statues, collectibles, t-shirts, and video cassettes, and televisions that would play movies (the Special Edition versions of Star Wars were popular) or ABC Television promos (which played "Lovefool" by the Cardigans every four minutes) while they were open. I worked at the Castleton Square location from the day we unpacked the truck, to the day we wrapped up the "Going out of business" sale and sent the rest of the stock back to the company for liquidation. Anyway, one thing that was always interesting to me was the types of customers we would get. We wouldn't get your standard comic shop customers (which was confirmed by the Downtown Comics behind the mall, where I was also a steady customer). We'd get a lot of people who used to be into something like comic books, or Star Wars, or Star Trek, and would pick up something that reminded them of that. Our pull lists were mainly for mall employees, who liked how convenient it was. We'd have a lot of parents picking up gifts for their children, because we were right there as they were walking from JC Penny to Sears. None of these people would be the type to set foot in Downtown Comics, Comic Carnival, or any other the other shops in town at the time. In addition, many people who visit their friendly local shops aren't going to be so eager to buy something in a corporate setting, that they can get someplace where they have a good relationship, and if they're so inclined? They'd be buying it off Amazon, anyway. Trust me, ThinkGeek isn't the threat to all of the shops here in Indianapolis.
If anything, ThinkGeek is going to be facing stiff competition in the mall, not just from stores like Hot Topic, or FYE, but also themselves, in the form of GameStop. I've seen this problem before, once again at Castleton Square back in the 90's. Does anyone remember Media Play? It was a big store that carried a lot of movies, television, music, books, and video games. It was Amazon, before there was Amazon, dropped right outside the mall. It was cool, but it didn't last long,. See, it was also owned by Musicland/Sam Goody/Suncoast Motion Picture Company, and they were poaching their own sales! People wouldn't visit the stores in the mall, when there was one place outside the mall that had everything they wanted! While it's not exactly the same, this is what I'm worried about with ThinkGeek, and how they're positioned in the same locations as their sister stores.
I know, all of this is based on twenty year old retail knowledge, and experiences. However, I don't feel the in-line, brick and morter retail landscape has changed all that much in that time. Either way, I'm hoping ThinkGeek is successful here in Indy, and I'm looking forward to checking them out, and probably buying exclusive items I can't get at my friendly local shops. Anything else, though?
That's what FLSFriday is for.
Have a great weekend, folks!