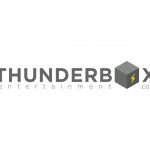 Last year, in my post-Gen Con podcast, I had the pleasure of speaking with Dan Taylor about the joint venture between Calliope Games and Thunderbox Entertainment, to bring the well loved board game Tsuro: The Game of the Path, to the mobile platform. I had the opportunity to participate in the testing of the game, and back in the beginning of February, I was informed they had released the final version on the Android Platform! Then, at the beginning of March, it was released on iOS as well! Now, in mid-April, I finally have a chance to write about it (sorry it took so long, Dan!)!
What is it?
For those who aren't aware, Tsuro: The Game of the Path is a board game for 2-8 players that basically involves placing tiles on a board. These tiles have a path on them for your piece to follow. It's one of those games that are very simple to learn, yet take concentration and a bit of strategy to make sure you're not the first piece off the edge of the board. The application/game takes that concept and keeps the core, but also adds game modes that are difficult to track on a board game. Modes like "Longest Path" and "Most Loops" join the "Last Stone" game play. In addition to the new gameplay modes, it also includes solo play, and the ability to play up to 8 people, either through a Facebook connection or just by passing the device around. Solo play has you going for the longest path on your own, or playing against up to 7 AI opponents, with three unique play styles: Silly, Clever, and Tricky.
What do I think?
I've had a chance to play a version of Tsuro at a buddy's house a while ago, so I had a good idea what I was getting into when I started playing the game. With that, I've really gotten into the different modes, especially trying to get the Longest Path. I like the AI characters, but the solo modes are something I really enjoy. Recently, Lizz was able to pick it up for her Android phone, and we have a couple games going on via Facebook, which has proven to be very enjoyable, as well. As I said, I normally don't write about mobile applications and games, and I certainly don't normally write about developers outside of Indiana, but this is fun, and I wanted to make sure everybody knew it was available, and encourage you all to pick it up.
Where to get it?
If this looks like something you might be interested in, the app is just $4.99, and is available in both the iTunes App Store, and the Google Play App Store! No, those are not any manner of Affiliate Links, these are just links so you know where to give them your money! I know, if you're like me, you're not keen on spending money on cell phone applications, but this is well worth the money. It's a lot of fun!
The Tsuro: The Game of the Path mobile game is a lot of fun, whether you're playing by yourself, or getting your butt handed to you by your significant other! I really recommend checking it out!