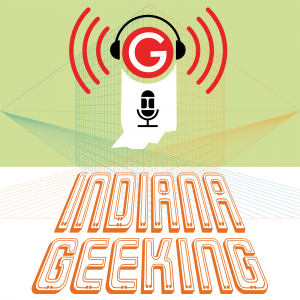 Hey there, folks. This is the final week of the podcast's break, as Bri and I should be getting back together to record more content in the next week. However, as I still feel the need to put something out, this week I'll be, once again, doing the "Three Things You Need To Know." Now, as I've been repeating the same Patreons and Podcasts for a bit, I've been trying to spread things out a bit. This is why, both last week and this week, the Three Things have all been events. If you have any recommendations or suggestions, you know how to reach out to us! Now, on with our second mini-sode (I really should have called last week Episode 31a and this one 31b or something)!

Links of note:
Three Things You Need To Know
Where to find Bri online!
Where to find Tony (and, by extension, this blog) online!
Where to find the Podcast online!
Support the Blog

Donate Button (It's on the sidebar! —>)

Music for this episode provided by the Free Music Archive:
Also, for those with sharp ears, yes, that's Reiki the Geek Cat wondering why I'm talking and not paying attention to him, in the background, towards the end of me talking. Have a great weekend, everybody, and we'll see you next week!
Tony