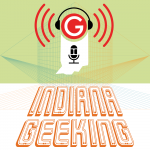 Happy Friday, my friends! This week, it's time for another episode of the Indiana Geeking Podcast, and boy, do I have a treat for you! This week, I join Matt and Tiny from The Obsessive Viewer Podcast to talk their baby, next week's Shocktober in Irvington! In addition to talking the whats, whys, and hows of this event, we also talk about their podcast, their favorite episodes, their favorite movies, and their side projects! It was a fantastic time, with a couple of gentlemen who's podcast I really enjoy, and admire! So, go ahead, kick back, grab a soda, and give us the next hour and change to fill your earholes with our conversation and laughter.
Links of note from the episode:
Three Things You Need To Know
Obsessive Viewer Episodes Mentioned!
Where to find The Obsessive Viewer online!
Where to find Tony (and, by extension, this blog) online!
Where to find the Podcast online!

Stitcher Radio – Please, feel free to rate and leave a review!
iTunes – Please, feel free to rate and leave a review!
Contact the Blog!

Support the Blog

Donate Button (It's on the sidebar! —>)

Music for this episode provided by the Free Music Archive:
Thank you all for listening! As always, be excellent to each other, and to yourselves! I'll see you all in a couple weeks!