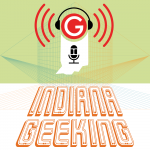 Good day, my friends! It is time for another episode of the Indiana Geeking Podcast! This week, thanks to Josh of the Established Facts podcast, I was able to sit down and talk to the crew of DNA Games! Josh was kind enough to open up his home and let us use the Established Facts equipment so the four members of DNA Games could sit with me and talk about their current Kickstarter campaign, their plans for the company, and other Geeky things that they enjoy! So kick back, grab a refreshing beverage, and give us a bit over a half hour of your time to talk about Havenwood Horror, last-minute art changes, and find out which of member of the team is a huge One Direction fan!
Now, some links of note:
Where to find DNA Games online
The Establish Facts Podcast – THANK YOU!!!
Music for this episode provided by Five Year Mission

Tracks used: "Charlie X" and "Miri" from their album, Year One.

Where to find Tony (and, by extension, this blog) online!
Where to find the Podcast online!

Stitcher Radio – Please, feel free to rate and leave a review!
iTunes – Please, feel free to rate and leave a review!
Contact the Blog!

Support the Blog

Donate Button (It's on the sidebar! —>)
Thank you all for listening! As always, be excellent to each other, and to yourselves! I'll see you all soon!