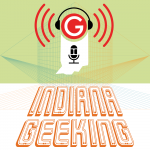 I'm sorry, folks. It's Wednesday night, and I realize this week has gotten away from me. I wasn't able to set up recording time with Bri, through no fault of her own, and I have too many personal things happening to Skype between now and Friday. So, this week, you get what is hopefully the FINAL "abbreviated" podcast from me in quite a while. So, take a few minutes to see what is going on in the Three Things You Need To Know.
Links of note:
Three Things You Need To Know
Where to find Bri online!
Where to find Tony (and, by extension, this blog) online!
Where to find the Podcast online!
Support the Blog

Donate Button (It's on the sidebar! —>)

Music for this episode provided by the Free Music Archive:
Note to future self: Lock Geek Cat out of office while recording. Otherwise, he complains that I'm not paying attention to him, and then jumps between me and the microphone.
Tony