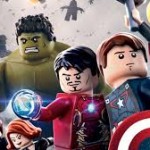 If you're even the most mild fan of either Marvel Comics or LEGO, you might have heard a thing or two about the latest digital team-up between the two. The highly anticipated LEGO Marvel's Avengers marks the second time the beloved building blocks and colorful comic book characters have joined forces. Sure enough, the classic LEGO video game formula remains as fun as ever, even if it is starting to wear a little thin.
There have actually been more than 50 (!) LEGO video games since 1997 and more than 15 of the licensed adventure titles since the company began its licensed series in 2005 with LEGO Star Wars: The Video Game. While characters and settings may have changed, many critics have noted that the actual gameplay itself remains much the same. This is both a gift and a curse for the series as, on the one hand, the company has found a winning formula of platforming adventure that is accessible, endlessly endearing, and fun to play. While we're big believers in the "if it ain't broke, don't fix it" philosophy, that doesn't mean that a little freshening up doesn't hurt. However, the lack of innovation certainly hasn't hurt the game's sales as it still sits atop the UK gaming charts, beating out Call of Duty: Black Ops 3 and FIFA 16 at numbers two and three, respectively.
The first collaboration between Marvel and LEGO took place in 2013 with the well-received LEGO Marvel Super Heroes and the Marvel universe has proven to lend itself well to its bricked down variation. Now, the two are at it again with an even bigger world and larger list of heroes for gamers to play around with, including many obscure fan-favorites. Where Marvel Super Heroes surprised everyone with the likes of Howard the Duck and the Beta-Ray Bill, Marvel's Avengers manages to take it one step further. Among its roster of heroes are the unbeatable Squirrel Girl and the latest Ms. Marvel (aka Kamala Khan) alongside the rest of your favorite Avengers and some of your most despised villains.
Video games have long been a great way for Marvel to introduce some of its lesser-known characters to wider audiences. The publisher has licensed its titles for a wide range of themed casino games geared toward casual gamers for a while now. Those characters include big-name players (Captain America and Iron Man) in addition to the not-so-big heroes such as Elektra, who's slated to make an appearance in the upcoming second season of Daredevil. LEGO Marvel's Avengers also uses its platform to help better acquaint gamers with minor characters the company is making big bets on. This includes Doctor Strange, of course, as he's be receiving his own moment on the silver screen later this year starring Benedict Cumberbatch in the title role.
As with all of the LEGO-licensed video games, LEGO Marvel's Avengers is great fun for all ages and die-hard fans will find plenty to geek out about in a perfectly delightful setting. However, for those who have played many of the games before, it's all starting to feel a bit like more of the same. With that in mind, the series will need to find a new way to shake itself up by the time the next title rolls around.
This is a guest post by John Hanlon, a freelance writer from Indianapolis. His gaming queue is probably too long to mention here, mostly because he wishes he could stop playing Fallout 4.