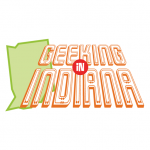 Happy Monday, friends! We are here with the first Media Monday of 2017! I'm probably going to be taking the helm for the next few weeks, while Grant is getting into the swing of things with Spring term at IUPUI. So, while he's doing that, I'm going to take a look at the little amount I did in 2016, and I'm going to look ahead at some of the stuff I'm looking to accomplish in 2017, to help enhance the outstanding job that Grant is already doing for Team Geeking.
Looking Back
In 2016, I wrote ten posts for Media Monday. We had the customary "Year in Review" post, thoughts on Captain America: Civil War, Ghostbusters: Answer the Call, Star Trek Beyond, Doctor Strange, and Rogue One: A Star Wars Story, talked about some podcasts I really enjoy, and just randomly talked about some other stuff. It was a good time, I was able to give a shout out to people doing good work, but I mainly spoke to major motion pictures that could really give a flying rat's behind what I said about them. So, this is causing me to really thing about what I'm doing in 2017.
Looking Ahead
In 2017, I admit I've got a lot of "major motion pictures" I want to see. Off the top of my head, there's Dark Tower, the Lego Batman Movie, Guardians of the Galaxy Vol. 2, Wonder Woman, Spider-Man: Homecoming, and of course Star Wars Episode VIII. However, these are movies that will have been talked about to death by the time Media Monday rolls around, or they're movies that Grant is going to see, and want to put his thoughts down on. So, I'm going a bit different this year.
Starting in February, I'm going to have one post every month, speaking to a piece of media made here in Indiana. Over the past few years, I've gotten to know many talented authors, comic creators, musicians, film makers, and game creators that are based out of Indiana, and I want to start giving them a shout. So, I'm going to start reading. I'm going to start listening to more albums. I'm going to start reaching out to creators of Geeky media here in Indiana. Now, I'm not going to be able to hit everybody, because I have my own limitations on both schedule and time.
I'm hoping, over the course of the year, to talk with at least one game maker, two to three authors, three bands, a couple of film makers, and three to four comic creators. Let's face it, I'm Indiana Geeking. Let's get the focus back on Indiana, am I right?
Wish me luck!
Tony