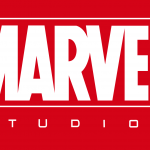 Happy Monday, my friends! I know there's other stuff happening today, but I know I'm looking forward to the end of the week, when the latest entry in the Marvel Cinematic Universe drops here in the US, Doctor Strange.  You can expect me to be writing about it, to be up this time next week, but it also got me thinking of the other MCU films I've covered on the blog, going back to when Media Monday was Movie Monday, back in 2013. So, since I have this on my mind, and since Grant didn't get a blog post together this week and it's already 8:15 AM on Monday, let's go ahead and revisit those posts!
I know there are many I have not written about, and there are also the television properties that Grant and I HAVE written about, but I have work to do, and I didn't want to go completely blank on today. However, this is not just a space filler, but it's also helping me raise a question.
How much value are you all finding in Media Monday? I know this blog isn't a review blog, and we aren't as good or consistent at this as, say, the Obsessive Viewer podcast, which focuses solely on this sort of thing. Now, I'm not going to stop doing this, and I'm not going to "fire" Grant, but I was wondering if there would be any value in starting to go back, and organize the Media/Movie Monday stuff. Putting them in categories, like video games, music, books, movies, TV, or even Marvel, DC, Star Wars,  and Star Trek. So, what do you think? Would this be valuable to any of you? I'm personally on the fence, because while I would like to see something like this, it would be a lot of time and work I really don't have. If other people would like it, though, I'd be willing to make the time! So, what do you say? Give me a shout on social media, or in the comments!
And Grant, your next assignment is due on the 14th of November!
Tony