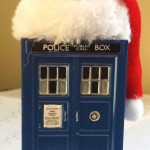 It's down to the wire, folks! Tomorrow is Thanksgiving, and the day after is the day that bargain hunters live for, and retail workers dread: Black Friday. Then, on the following day, it's Small Business Saturday, where local businesses ask you to remember them, as you're doing your holiday shopping. With all of this happening, I started reaching out to Hoosier game, comic, and hobby shops, asking them what their plans were  for this weekend. Some didn't respond, while others (like Comic Carnival in Indianapolis), aren't really doing anything. However, I've had a few get back with me with their deals, so I'm going to list them here. Keep an eye open, because I'm going to keep reaching out and asking shops to let me know what they're doing, and if I hear back, I'll be updating this post through the rest of the week! So, what do we have going on?
First, in Avon:
Over in Carmel:
Then, in Greenfield:
Next, in Indianapolis:
Then, up in Muncie:
And down in Mooresville:
Have a great holiday shopping weekend, my friends, and please remember: Don't be a dick!
Tony