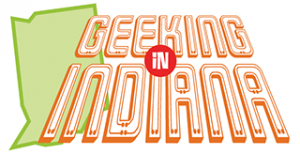 Good day, readers!
It's been a bit and change since I've done one of these types of posts, but when you combine my still trying to catch up after months of inactivity, with the shop visit I was planning yesterday being sidetracked by frustration, which is not the fault of the shop, I've decided to dust off this cousin of the Tuesday Tidbits for today. Today, I'm taking a look at a few things that don't rate a full blog post, might have been covered by Tuesday Tidbits, but definitely are things you want to know!
So, what's going on?
Friendly Local Shops – Now that I have a bit more spare time, I'm looking to really start putting a strong focus on the blog posts for the Friendly Local Shops over the remainder of the year. These will no longer be relegated to Friday-only, because I want to focus more on telling people about our local shops before they disappear, and this is the best time of year for you all to know about them. If you haven't seen what I've done so far, please check out the link up there, and take a look. Is there information you'd like to know? Is there something you feel I should be talking about, that I'm not? Please, let me know in the comments!
Feed a Blogger – I know, I'm beating a dead horse at this point, but I still have to get this out of the way. On Monday, I started my new job, but we are digging ourselves out of a huge hole after almost a month and a half of being unemployed, and being unable to collect unemployment. As we're catching up, we're starting to play the "Which bill can we skip this month?" game, which has absolutely no winners. So, if you have the opportunity, please look over the options at the link above, and if you could help, it would be appreciated! If I'm not stressing about money, I make better content!
Letterboxd – Thanks to a contest from The Obsessive Viewer Podcast, I now have Letterboxd Pro for one year. For those who aren't in the know, Letterboxd is a website/app where you keep track of movies you watch, be it on television, Netflix, in the theater, on your physical media. You are able to "check in" to the film, leave a short (or long) review, give it a rating, favorite it, and event create lists. The "Pro" version gives you access to your viewing stats, including the year of release of the films you've watched (I have a huge gap from 1955 to 1977), the ratings, how many of the films on popular lists you've see, and so on. Either way, if you're on there, give me a follow. In my spare time, while working from home, I'm catching up on a lot of film recommendations I've received from friends over the years. The first series that I'm working on is the Fast and Furious films, and as I watch them, I'm logging them with some quick thoughts about the series. After this, the next series will be the Mission Impossible films, followed by the Transporter films, followed by, well, I have no idea. Perhaps this will become a Patreon/donation reward?
2019 Hoosier Convention & Show Listing – On Monday, my 2019 convention and show listing page went live! There are currently eighteen shows listed, and we already have a very full October! I'm also opening up this listing for any single-day events, library shows, even Geeky Craft Shows! So if you're running anything in the state of Indiana, take a look at the format, and send me that information to the email address listed on the page! Everyone else, bookmark this page, and check back often! As shows are added, I'll add, then update, a note at the top of the page with the date of the update, and you can update your personal calendars!
2019 Blog Plans – As I mentioned in Tuesday Tidbits, we have started planning for 2019, which is actually kind of a first. Lizz will be joining me in helping steer this ship over the course of the next year, and we're looking at conventions, listing people we'd love to have on the Indiana Geeking Podcast, and trying to think of some new, fun ideas for the blog as we roll into our 9th year. So far, we have solidified that the Indiana Geeking Podcast will roll back into a monthly show featuring interviews with local creators, as well as bits of local news and con information. I am also breaking ties with My Merch, as they have had a LOT of problems lately, and people who have wanted to buy merch haven't been able to. As much as I want to support a local business, it looks like Redbubble or the like will be the better option, and that store will be up in early January, as I have to wait thirty days per the contract with my former vendor.
These are the thoughts i currently have. Remember to shop local this holiday season, at merchants that want you there!
I love you all, and I'll see you tomorrow!
Tony