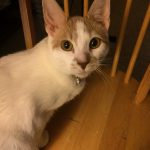 Good day, my friends, and Happy Tuesday! I hope everybody had a fantastic weekend! I know mine was spent in Southern California, visiting the Geekling, and we had a good time reading Magic Tree House books, picking up Haunted Mansion comics, and decorating a Stormtrooper helmet! That's how we roll! Now, I'm back in Indiana, working on cleaning up the Geek Cave, working on my PC, and getting back into the swing of things! I can't believe May is almost over! Last thing I knew we were in the first week, and now my birthday is Monday. Not that 39 is a big deal, but still…
Let's look to the rest of the month of May!
May 22nd – Yogi's Vintage Toy & DieCast Show! Held at the Hamilton County 4-H Fairgrounds in Noblesville, this looks to be a pretty cool show, if you're into toy collecting! Visit the website for a coupon worth $1 off show admission.
May 23rd – Tony's Birthday! Marking my final year in my thirties.
May 25th – The real Star Wars Day, dang it! Star Wars premiered on this day in 1977. Forget the puns, this is the day that should be long remembered.
May 25th – Steve Horton at Aw Yeah Comics Muncie! Author Steve Horton will be in attendance at Aw Yeah Comics in Muncie, signing his new book, Satellite Falling, which comes out on this day from IDW! He will be in from 3:00 PM to 6:00 PM!
Next, we look to June!
Hey! We have some Kickstarter campaigns to list! Remember, I don't necessarily endorse these, I just know they are Hoosier-based campaigns, of a Geeky interest, and I want you all to look into them, and make your own decisions!
Finally, what's happening with the blog?
Picture of the week: Treats? What happened to all the treats? They are supposed to be never ending!
As I said last week, it looks like I'm tabling at my first convention this summer! That's right, I was invited to set up a Fan Table at InConJunction this year, and I'm seeing if they would like to run an Awkward Twitter Mingle, as well! In addition, I'm also going to be a guest at Teen Con 2016 in New Castle, held by the New Castle Henry County Public Library. I'm figuring, I'm going to have handouts with information on starting a blog, as well as business cards. I'm also looking into my budget, to see if I can order buttons or stickers. What would YOU expect to see at a Geeking in Indiana table? Please, let me know!
#FeedABlogger – Never required, but always appreciated! There are three ways you can financially help Geeking in Indiana: using the Amazon Affiliate Link when you are shopping on Amazon, donating using the Paypal link, or buying an item off the Amazon Wish List. Unless otherwise requested, all supporters that I can track (aka, those donating or shopping the wish list) will be listed on the Awesome Supporters page.
As I said, I have the month of May off, and I'm looking forward to doing some podcasting with Bri over the next few weeks (if I can get my hardware working properly!). However, I'm also looking to do some interviews with other Geeks in the community. Geeks that run conventions, Geeks who cosplay, Geeks who do cool, off-the-wall things like tattoo or paint miniatures for Warhammer. Do you have a Geek you think I should interview? Give me a shout on Social Media, or via email! All contacts can be found at the top right, under the different pages!
Do you like how the blog looks? If you ever look at the bottom of any of the pages, you can see this is in huge part to Spencer Sokol over at Studio 27 Indy, and Aric Harris of TikiKitchen Design. They are both great and talented individuals who help keep the blog running, and looking professional. If you're looking for any sort of web work, I highly recommend either (or both!) of those gentlemen.
That's all for this week! If you have anything to add, don't be afraid to let me know!
Tony