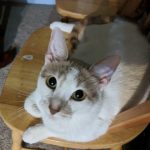 Happy Tuesday, my friends! We are in the final week of September, which means we are coming up on the month that contains Halloween, as well as a lot of great events that happen around it! We are just over a week away from Shocktober in Irvington, held by my friends at the Obsessive Viewer Podcast, as well as the Beatles show with friends of the blog, The Shake Ups! In addition, we're looking ahead at events like Doctoberfest, and Starbase Indy, as we start winding down 2017 and start looking ahead to 2018.
Also, we are in the middle of the "Best of Indy" voting for Nuvo! This is running through next week, and you can only vote once! So, if you're interested, please scroll down to the bottom of the page, see where you can vote for me, and who all I'm rooting for!
Looking at the last week of September!
October is next week!
Next up is November!
Now, what's happening with the blog, the blogger, and friends of the blog?