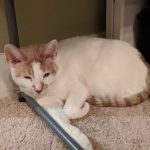 Happy Tuesday, my friends! Holy… it's two Tuesday Tidbits in a row! Does this mean the old Head Geek is getting back on track for his eighth year doing Geeking in (insert a state here)? Well, we'll see! In the meantime, I'm still working on getting Media Monday back on track, and I've got a few post ideas I'm bouncing around, seeing what can go up. Out of these, some of the posts I am really going to see if anyone has any interest in is my building of my work space. The Geek Cave has what I lovingly call a "Murder Basement", which has all of the ductwork, heating/cooling stuff, water pipes, and even the coal cellar. In this basement, though, I have a corner that's fairly well lit, that has a workbench. I'm starting a project this week, after I get the workbench cleared off, and I'm planning on doing some documentation on that. However, we'll see what works, and what doesn't. Either way, look for more making and crafting on the blog in 2018.
Now, what's going on for Hoosier Geeks?
Let's look at the rest of January!
January 20th: Pitched Signing at the Quirky Feather! Remember the crew from Pitched, who I spoke with on the podcast last year (link)? They're going to be at the Quirky Feather in Carmel, signing books and talking with their adoring public, which should be YOU!
January 20th: Filk Concert Series – DR JAR! Local game library Game Paradise is starting a Filk Concert Series, and the first one of 2018 is sure to be an Awesome Mix, as DR JAR plays music from Guardians of the Galaxy!
January 27th: Little Guardian's Signing at Aw Yeah Muncie! Join Ed and Lee as they visit one of the best comic shops in Indiana, Aw Yeah Comics in Muncie! They'll be signing the release of Book 1: Trial by Spirit Fire, doing sketches and live art demos, and generally being awesome in an awesome shop!
Next up is February!
Now, what's happening with the blog, the blogger, and friends of the blog?
This Week's Photo: One of my Patreon supporters requested "Moar cat pics!" after last week's Tuesday Tidbits, so have another Geek Cat pic!
IndieGoGo – cy.PIPES VR: If you were at Starbase Indy, you might have had the opportunity to check out the VR rig set up by Chauncy Frend from IU. If you remember how the fans and the heat lamps made you feel like you were actually in the hot air balloon, this is the controller that took care of all of that! Check out the campaign for all of the information, and help make this a thing that gets out there!
IndieGoGo – Kick Ass Coloring 2: It's an adult coloring book! Coloring is calming! Give Mike money so you can be calm!
Back into the swing of things: It has been a rough start to the year, am I right? Sickness, bitter cold (with no heat in the Geek Cave office), and changing my sleep schedule around has made it very difficult to even get three pieces of content out a week. However, Team Geeking is starting to finally ramp back up! Podcasts will be back on the 26th, and Friendly Local Shops will start getting updated again by the end of February.
Support Geeking in Indiana: If you look to the right hand side, there is a support link for the blog. In this link, you'll find information on the following:

MyMerch Shop! Where you can buy Geeking in Indiana t-shirts, hats, mugs, and more! Added bonus: MyMerch is a Hoosier company! #SupportLocal
Geeking Shop! This is where you find the merchandise I keep in stock at the Geek Cave. Pins, magnets, patches, and fidget spinners, while supplies last!
Affiliate Info! Amazon Affiliate Links, mainly, including gift idea affiliate posts.
Other sites! Paypal, Ko-Fi, and more!

Do you like how the blog looks? Then check out Studio 27 Indy and TikiKitchen Design. I just write this stuff. They're the ones that make me look good. Also, check out the art page on TikiKitchen Design! There's some great stuff on there! It's TikiBitchin!
Have a great week, and I'll see you soon!
Tony