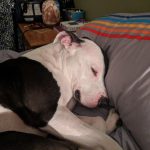 Happy Tuesday, my friends, and welcome back to another batch of Tuesday Tidbits! If this batch looks a lot like last week's batch, that's because, well, I'm on a boat! If you read last Friday's blog post, you know I had the opportunity to hit the JoCo Cruise this year, so I'm out on a boat full of Geeks, Nerds, and their idols! However, the internet is expensive here, so this is actually being posted up on the 11th! I could have just called it a week, but I wanted to make sure you remember some of the great things happening this weekend! So, without further ado, let's jump in to the listing of events happening!
Now to look at the rest of February!
Let's look ahead to March!
Now, on to April!
Now, what's happening with the blog, the blogger, and friends of the blog?
Have a great week, and I'll see you soon!
Tony