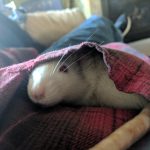 Happy Tuesday, my friends, readers, and people who are trying to figure out what the heck "Geeking" is (I really don't know)! Here we are with our weekly look at the nifty Nerdy things to do in Indiana! This week, as February has wound down, we start also looking ahead to April, which at the moment starts out with a bang, but goes pretty bare pretty quickly. However, I have faith that this will grow as the month gets closer, and shops line up authors to visit, and more stuff just happens. That's how it works, right? Well, in my experience with this blog, this is EXACTLY how it works!
Now, do you have your calendars open? Are we ready to mark down some important dates? Then, let's get started, my friends!
First, let's look at March!
Then, on to April!
April 1st: INDYpendent Show! Back for another year, to help close out Who's Yer Con! Join this group of local creators (artists, authors, and more!) to get tips on how to hone your craft, pick up cool books and artwork, and more!
Now, what's happening with the blog, the blogger, and friends of the blog?
This Week's Photo: We're back with another rat pic! I was laying down, reading, and Casey thought my flannel pocket was just an awesome place to chill out for a bit!
JoCo Cruise Time! If all went according to plan, we landed back in Indianapolis LATE last night, and I'm already on my way to work this morning! Hopefully, all of the posts that were scheduled went off without a hitch, and I'll be back live on Friday with a rundown of the cruise!
Support Geeking in Indiana: If you look to the right hand side, there is a support link for the blog. In this link, you'll find information on the following shops. This is how I can afford to order new merchandise, improve equipment, and cover convention fees! Help a Geek out, will ya?

MyMerch Shop! Where you can buy Geeking in Indiana t-shirts, hats, mugs, and more! Added bonus: MyMerch is a Hoosier company! #SupportLocal
Geeking Shop! This is where you find the merchandise I keep in stock at the Geek Cave. Pins, magnets, patches, and fidget spinners, while supplies last!
Affiliate Info! Amazon Affiliate Links, mainly, including gift idea affiliate posts.
Other sites! Paypal, Patreon, Ko-Fi, and more!

Do you like how the blog looks? Then check out Studio 27 Indy and TikiKitchen Design. I just write this stuff. They're the ones that make me look good. Also, check out the art page on TikiKitchen Design! There's some great stuff on there! It's TikiBitchin!
Have a great week, and I'll see you soon!
Tony