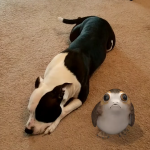 Happy Tuesday, my friends, readers, and people who just like to hear about upcoming events! We are back with another edition of Tuesday Tidbits, what is probably the longest running, and most consistent, part of this blog since it was conceived almost eight years ago! This week, with March wrapping up, we're looking ahead to the month of May! While this month is normally reserved for drunken revelers watching cars drive in circles, there's also some good stuff for Geeks!
Don't forget that I'm also updating the Convention Page every month or so! I forgot we were getting a Supernatural con this year, for example, and as I get new dates for the Ash shows, I'm starting to throw them back up there, as well!
Now, let's look at the rest of March!
Then, on to April!
April 1st: INDYpendent Show! Back for another year, to help close out Who's Yer Con! Join this group of local creators (artists, authors, and more!) to get tips on how to hone your craft, pick up cool books and artwork, and more!
April 27th: Five Year Mission Year 4 Album Release! Five Year Mission, who provides a lot of the opening music to the Indiana Geeking podcast (thanks!), are releasing their new album tonight at the Melody Inn in Indianapolis. This is a 21+ show full of music about Star Trek, and you'll be able to pick up their new album!
April 29th: Ash Toy & Comic Show! They are rumors, no more! The Ash show will be happening on the 29th at the Rodeway Inn here in Indianapolis! Click the link for details!
And what's happening in the month of May, besides racing?
May 5th: Free Comic Book Day! More info coming soon, but this will be celebrated by all of your favorite comic shops!
May 5th: Star Wars Night with Naptown Roller Derby! It is Star Wars Night with Naptown, as they roll their way into their 4th bout of their 12th season! Spend the evening with costumed members of the 501st and Rebel Legion, and take in some roller derby as they skate against the Cincinnati Rollergirls! Click the link for the Facebook event, which has ticket info and more!
May 12th: Keep Gaming Indy Board Game Day! This will be an games day at Moonshot Games in Noblesville! Take a look at their Facebook Event page for more information, including a list of games available as we get closer to the event! Huge thanks to Brad of the Board Games with Panda Podcast (LINK) for the heads up on this!
May 13th: The Shakes Ups at the Virginia Avenue Music Fest! The Shake Ups are bringing their family friendly show to the Virginia Avenue Music Fest! While the festival runs from the 9th to the 13th (Link for more info), the Shake Ups will be playing on the 13th, at 3:30 PM at the Hotel Tango stage! Visit all the links for more info!
Now, what's happening with the blog, the blogger, and friends of the blog?
This Week's Photo: Zoey just isn't that interested in our new Space Puffin.
Dagon's Bones Kickstarter! From local game maker Utility Games (LINK), Dagon's Bones is described as follows: "In the seaside pubs of Innsmouth they play a game of chance called Dagon's Bones. It's a dice game that requires luck, daring and maybe a small favor from the Elder Gods. Will you rob other players, steal from Cthulhu himself, or be granted, however fleetingly, Dagon's blessings?" Check it out before it ends the morning of April 20th!
Support Geeking in Indiana: In this link, you'll find information on the following shops. This is how I can afford to order new merchandise, improve equipment, and cover convention fees! Help a Geek out, will ya?

MyMerch Shop! Where you can buy Geeking in Indiana t-shirts, hats, mugs, and more! Added bonus: MyMerch is a Hoosier company! #SupportLocal
Geeking Shop! This is where you find the merchandise I keep in stock at the Geek Cave. Pins, magnets, patches, and fidget spinners, while supplies last!
Affiliate Info! Amazon Affiliate Links, mainly, including gift idea affiliate posts.
Other sites! Paypal, Patreon, Ko-Fi, and more!

Do you like how the blog looks? Then check out Studio 27 Indy and TikiKitchen Design. I just write this stuff. They're the ones that make me look good. Also, check out the art page on TikiKitchen Design! There's some great stuff on there! It's TikiBitchin!
Have a great week, and I'll see you soon!
Tony