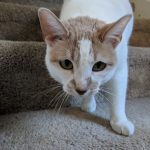 Welcome back to Tuesday Tidbits, your source for items of interest to Hoosier Geeks. In this edition, we continue to flesh out the month of May, look ahead to June, and talk about some other items of interest! I hope everyone has been okay with the change over to every other week, instead of weekly, with these!
Some cool stuff is coming down the pike this weekend! It's both Free Comic Book Day, AND Star Wars Night with the Naptown Roller Derby! If I weren't visiting the Geekling in Southern California this weekend, I'd be making the rounds at the shops in the area, and bringing Lizz to her first Roller Derby that night! So, all of you, go out and have this fun for me, as I'm hitting Free Comic Book Day at Four Color Fantasies in Rancho Cucamonga and watching Roblox videos! Fun fact: Four Color Fantasies was the first friendly local shop I ever wrote a blog post about, back on the old "Geeking in SoCal" site back in early 2010! Anyway, as I said, I'm also going to have a "Free Comic Book Day" blog post up later this week, so keep your eyes open for that!
Now, though, let's jump into the calendar!
And what's happening in the month of May, besides racing?
Now, let's look ahead to June!
June 1st: The Shake Ups CD Release! The Shake Ups will be releasing their newest pop culture-themed album, Legendary Defenders, at a release show at Radio Radio in Fountain Square! Check out the event for more information!
June 8th – 10th: Indy PopCon! The home town home team returns for their fifth year! This pop culture convergence is bringing in YouTube personalities, professional cosplayers, and actors for a great few days in downtown Indianapolis! Get your tickets now, and keep your eye on the blog to find out what Geeking in Indiana will be doing at the show!
Now, what's happening with the blog, the blogger, and friends of the blog?
Have a great week, and I'll see you soon!
Tony