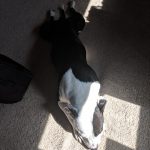 Happy Tuesday, Indiana Geeks! I know, it feels like I have forgotten about, and forsaken, you, but fear not, I am back with your fresh, exciting, and newly updated Tuesday Tidbits! We are wrapping up the month of May, with June coming at us at the end of this week, so in this installment of Tuesday Tidbits, we're looking at the months of June and July! We've got conventions, book signings, live readings, and a bunch of other events to fill your summer calendar with! In addition, we've got some blog news, a reminder about new merchandise, what to expect leading up to Indy PopCon, local crowdfunding, and more! As always, if I'm missing anything, please let me know! I dig through a bunch of different sites, but I can't find everything!
Now, though, let's jump into the calendar!
First, let's look ahead to June!
Then, on to July!
July 6th – 8th: InConJunction 38! Indiana's longest running fantasy and sci-fi convention is going on this weekend at the Indianapolis Marriott East! Catch panels, live music, meet fellow Geeks, and just relax at this fan-run show!
July 7th: Gluestick Fest! Celebrate the art of the 'zine at our local festival for 'zine makers! Held at the Fay Biccard Glick Neighborhood Center in Indianapolis, this show will have a ton of local creators for you to check out!
July 14th: TeenCon 2018! This little library show in New Castle has a place in my heart because it's my home town! I will be there, talking blogging and podcasting with anyone that will listen.
Now, what's happening with the blog, the blogger, and friends of the blog?
Today's Picture: Geek Dog found a bit of a sunbeam!
Kickstarter – Treacherous!  The newest game from DNA Games just went live! This is a hidden identity game, for two to seven players, from a local game maker! Place your order before it's gone on June 16th!
New Merch! Over on my My Merch site, I've added two new items! First, I've got an 11 oz. coffee mug, because people were commenting how empty the 15 oz. looked when used with a Keurig! Also, since it's currently 90 degrees out, I've got a Geeking in Indiana knit cap, which I'm hoping they'll let me wear at work because I'm right under an AC unit! Remember, when you buy through My Merch, not only are you getting cool Geeking items, you're also helping the blog, and you're supporting a local business!
Indy PopCon 2018! I will have more information coming between now and the show that'll be happening in, like, NINE DAYS, but here's some things to keep in mind:

Table Number: 1029
Awkward Twitter Mingle: Facebook Event!
Star Trek: Discourse Panel: Friday, June 8 from 11:00 AM to 11:50 AM, ComicsPriceGuide.Com Panel Room! The folks who did Star Trek: Discourse on Facebook Live over the course of Season 1 talk about what they liked about the first season, and discuss what might need to change for Season 2.
Podcasting and Blogging Basics for Kids: Friday, June 8th from 6:30PM to 7:30PM, PopCon KidZone! More and more people want to get themselves out on the net, through podcasts and blogs. We'll talk about how to get started, good practices, and what kids are going to need their parent's help with.
Charity: Once again, the Exotic Animal Rescue and Pet Sactuary (EARPS) will be my charity for this event. Not only will I be having the voting happening, like I did last year, but I'll also have a couple special items, with money from each item going to EARPS!

Resistance Pilot Costume Updates! These are on hiatus until post-PopCon. Some issues with pieces that disappeared for about a month took the wind out of my sails, but the pieces have re-appeared, and I'll be diving back in the weekend after the convention. So, look for new updates coming at the end of June!
Do you like how the blog looks? Then check out Studio 27 Indy and TikiKitchen Design. I just write this stuff. They're the ones that make me look good. Also, check out the art page on TikiKitchen Design! There's some great stuff on there! It's TikiBitchin!
Am I missing anything? Use one of those contact links to give me a shout! Have a great week, and I'll see you later!
Tony