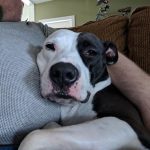 Happy Tuesday, my friends! It is time for this week's Tuesday Tidbits! I hope you all have been well since the last time we all got together here! I've had a rough go the past few weeks, since Indy PopCon, but life marches forward, as does the Geek! This week, we're looking at the final week of June, the month of July, and looking ahead to August, which is jam packed with conventions already!
While we're at it, I would like to remind everyone the Geek Dog and Geek Cat pins are now available in the Geeking Store! I'm not sure how much longer I'll be self-hosting a store, so jump on these before I have to find a different platform that'll tack on more fees!
First, let's look at the rest of June!
Then, on to July!
Heck, August is almost here! What's going on?
Now, what's happening with the blog, the blogger, and friends of the blog?
Am I missing anything? Use one of those contact links to give me a shout! Have a great week, and I'll see you later!
Tony