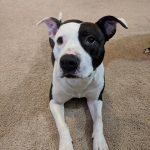 Happy Tuesday, my friends! We are back with another installment of Tuesday Tidbits, where I try to track down events that I think would be of interest to you, my fellow Geeks here in Indiana! Plus, hey, cute pet pics!
This past weekend, we recorded a special episode of the Social Sci-Fi Podcast, which will be up on this coming Friday, the 22nd. We also got approved for our PopCon Indy press badges, so while we won't have a table this year, we WILL have a presence. In fact, I've already put in for the Awkward Twitter Mingle, and the podcasts are pondering whether or not we want to apply to the Podcast Stage this year. However, we still have a few more weeks to make that decision, and a few more MONTHS before that con happens.
This week on Tuesday Tidbits, I've got a couple of new events added for the end of March and in April, and I'm going ahead and throwing May events in, as well. May always starts out busy, with both Free Comic Book Day on the first Saturday, and Star Wars events happening on May 4th. This year is double packed, with May the 4th falling on the first Saturday of the month. In addition, we have the race happening towards the end of the month, along with the Head Geek's birthday on the 23rd. One of the events added this week is the Midwest RepRap Festival, up in Goshen. This will probably be one of my first events of 2019, since I have obligations the same weekend as Who's Yer Con.
Speaking of which, what else is happening for Hoosier Geeks?
There are still things happening in March!
After March comes April, and even more events!
Let's look ahead to May!
Now, what's happening with the blog, the blogger, and friends of the blog?
Am I missing anything? Use one of those contact links to give me a shout! Have a great week, and I'll see you later!
Tony