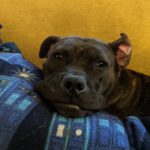 Happy Tuesday, my friends!
Have you ever had those times when you've got too much to do, and too little time to do it in? That's kinda where I'm sitting with October, right now. Still, I've promised to get you all weekly Tuesday Tidbits again, so here I am!
I'm still doing what I can to find online events for you all to check out, but I think there's a couple things happening. First off, people are getting tired of sitting at their computers at home, so the online events are fewer and farther between. Second, people are starting to think if they ignore the pandemic, it's going to go away, so they're back to doing events in stores, even when they don't have to. Either way, it's frustrating the heck out of me as I'm filtering Facebook Events by "Online Only" and I'm still getting listings for haunted houses, in-store book signings, and the like. No matter, I'll keep searching for you all.
Before we roll into the listings, I'd also like to remind people about the upcoming Extra Life Game Day. I haven't pushed it too awful much this year, because of everything that's been going on, pretty much everywhere. However, a children's hospital is a very worthwhile charity, so I am going to push it even more the next few weeks. I'm planning on streaming ten to twelve hours on Saturday, November 7th, and I'm looking for ideas of what people would want to watch. As I mentioned over on Twitter, I've got a few things in mind, but I'm always open to suggestions. Feel free to chime in there with ideas, and you can find more information down in the event listings.
With this said, I'm going to go ahead and jump into what's happening.
What's happening for Online Geeks?
October starts on Thursday!
November? Not too far off, honestly.
Buy Local!
Listen Local!
You probably have an abundance of time on your hands, still, so why don't you fill your earholes with the voices of some of your favorite local Geeks? Here's a rundown of the local Geeky shows that I'm aware of, and when their most recent episode was. Note that if I mention something is a "story-based podcast," you might not want to start with the most recent episode!
What's happening at the Geek Cave?
As always, we hope you have a great week! Remember, if you have an online or outdoor event coming up, either leave the info in the comments below, or drop it to me using any of the contact methods listed on the sidebar!