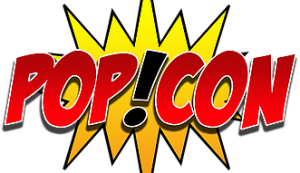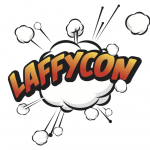 We are going to take a pause from our friendly local shops to talk about some events happening this weekend. You see, not only is this weekend Who's Yer Con and the INDYpendent Show in Indianapolis (blog post), but there are also shows down in Evansville, and up in Lafayette, this weekend! I figured it was a great disservice if I didn't touch on those, as well, since I am Geeking in Indiana, after all! So, we shall continue with the shops next week, and this week we're going to look at some fun activities that just may be in your neck of the woods!
Pop!Con Evansville
Returning to the National Guard Armor in Evansville today and tomorrow (March 31st and April 1st), it's Pop!Con, "Evansville's Original Comic Convention"! Not to be confused with other conventions in the area, this show has been around a few years, and I hear it's a fun time for those down in the Evansville area. They have costume contests, vendors, gaming tournaments, vendors, and creators, including Philo Barnhart, former animator for Walt Disney Studios and  Sullivan Bluth Studios. I've had friends attend who have enjoyed it, so if you live in the area, you probably want to stop by!
What is it? A local comic convention
Where is it? The National Guard Armory at 3300 E. Division St. Evansville, IN 47715
When is it? Friday, March 31st from 3:30 PM to 8:00 PM, and Saturday, April 1st from 10:00 AM to 6:00 PM
Where can I find more information? You can visit their website, you can check out their Facebook Page, or you can see if you can shake some life into their Twitter Feed!
Laffy Con
Head north on I-65 to Lafayette, and you'll find the returning show, Laffy Con! Happening on Saturday and Sunday, they are in a new location at Carnahan Hall at Market Square. They are a pop culture show, with artists, vendors, costumers, panels, and more! Some really awesome people who will be there include Fiberglass Freaks (1966 Batmobiles, anyone?), John Tyler Christopher (comic book cover artist of those nifty action figure-style covers), and CosAwesome Studios (just check out their stuff!). Laffy Con has been growing over the years, and I wish I could make it up to check them out this year! So, if you have the chance, check it out! Here's what you need to know:
What is it? A local comic & pop culture convention
Where is it? Carnahan Hall at the Market Square Shopping Center, 2200 Elmwood Ave, Suite A6, Lafayette, IN 47904
When is it? Saturday, April 1st from 11:00 AM to 6:00 PM (after party at 8:00 PM), and Sunday, April 2nd from 12:00 PM to 5:00 PM
Where can I find more information? You can visit their website, or their Facebook page!
With these two, plus Who's Yer Con and the INDYpendent Show this weekend, there are plenty of things for Hoosier Geeks to take in! Go forth, get your Geek on, and if you attend one of these, let me know what you thought! Maybe I'll be able to hit one in 2018!
Tony