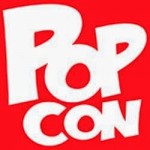 I don't know about all of you, but I like to look at my "social media memories" on occasion. You know, those apps like TimeHop, or the "Memories" option on Facebook. For the past few years, this time of year makes me smile, because I start seeing memories of past PopCon shows. Initially announced in the fall of 2013, with their first show the summer of 2014, this weekend is the sixth year this locally-ran pop culture convergence is happening at the convention center in downtown Indianapolis, and it's the sixth year Geeking in Indiana will be in attendance! Now, what's going on, what are we doing, and where can you find the awesome friends of the blog!
First off, I know a lot of people do the con thing different from me! Personally, I like to check out vendors, sit in a few panels, and just relax with a bunch of friends that I pretty much only see at conventions. However, I know a lot of folx really enjoy the celebrity guests, which PopCon definitely has this year! Their guest list includes Justin Roiland (Rick and Morty, SATURDAY ONLY), John Wesley Shipp, (The Flash), Henry Simmons (Agents of S.H.I.E.L.D., NYPD Blue), Natalia Cordova-Buckley (Agents of S.H.I.E.L.D., Coco), Jason David Frank (Power Rangers), and so many more. You can find the full list of celebrities, YouTubers, and cosplayers over at the PopCon site, at this link!
The folx I'm really looking forward to seeing, though, are the vendors, and friends in Artist Alley. Here's some tables you'll want to keep your eyes open for!
Shawn Barnes – Artist – Table 838 (Website)
Aw Yeah Comics  – Local Vendor – Table 712 – (Website)
Dodeca System Games – Game Designer – Table 1160 (Website)
Downtown Comics – Local Vendor – Table 819, 821 (Website)
Geeky Endeavors – Local Vendor – Table 316 (Website)
Hallopino – Artist – Table 538 (Website)
Harrison Public – Artist – Table 544 (Website)
Hometown Comics & Games – Local Vendor – Table 401, 403 (Website)
James Wylder – Author – Table 241 (Website)
Joe Corroney Art – Artist – Table 952, 853 (Website)
Kahahuna – Artist – Table 250 (Website)
Kinda Nerdy Girls – Podcast – Table 1054 (Website)
Indy Lightsaber Academy – Lightsabers! – Table 116 (Website)
Mark Brayer Illustration – Artist – Table 950 (Website)
Pale White Rabbit – Artist – Table 848 (Website)
Podcast Indy – Podcasters – Table 754, 756
Sickeningly Sweet Studio – Artist – Table 837, 839
Signing Away Hunger – Charity – Table 956 (Website)
Skillful Studios/Mayonnaise & Bread – Artist – Table 526 (Website)
Squidfeathers Art – Artist – Table 438 (Website)
Station Ventures – Game Designer – Table 1154 (Website)
The Established Facts Podcast – Podcaster – Table 1056 (Website)
The Nerds You're Looking For – Podcaster – Table 863 (Website)
The Shake Ups – Band – Table 861 (Website)
Tiny T-Rex Studios – Artist – Table 1150 (Website)
Note: These are the order I found everyone in on the "Exhibitors" page on the PopCon website (link) and not by any other particular order. Don't forget to also check out the Star Wars Indiana booth, which will be huge and you can't miss it, for photo ops, droid hunts, and a ton of fun games!
Finally, what will Geeking in Indiana be doing at the show? Well, unlike the past few years, we will not have a table at the show. To be bluntly honest, the 24 people who want Geeking merch have bought it, and I've got nothing to bring to a table. So, instead, Lizz and I will be walking the con floor, hitting panels, occasionally hiding at friend's booths, and running the Awkward Twitter Mingle, Saturday night at 7PM (link). In addition, on Friday night, we'll be attending the Shake Ups show at Radio Radio in Fountain Square, which is a Geek Week event for the convention. More info on that will be coming tomorrow!
PopCon Indy is a great show, put on by a local group. You can find all of my previous posts about it at this link if you want to see how it's grown over the years, and see my thoughts on past years. If you're interested in this year's show, you can visit their website at this link for more information, including the full guest list, panel schedule, list of vendors, and more!
I hope to see you there!
Tony