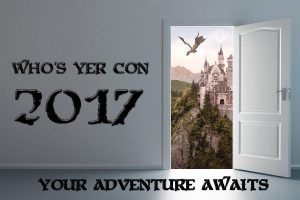 You like playing games, right? Heck, I'm not a hardcore gamer, and I like playing games! Gen Con is a lot of fun if you like games, but for all of its awesomeness, it's almost overwhelmingly huge, has crowds that will give many people panic attacks, and is financially unfeasible for a lot of people. Lucky for us, we have Who's Yer Gamers, and Who's Yer Con, which is this weekend at the Wyndham Hotel on the west side of Indianapolis.
For those who don't know, Who's Yer Gamers (link) is a group that's been around since 2008, that promotes hobby gaming. They do charity events, normally run game libraries at conventions, and just generally try to make sure everyone knows that no matter what your interests, there is a game for you and your friends or family to play. One of the ways that Who's Yer Gamers accomplishes this, is by hosting a yearly convention known as Who's Yer Con.
Who's Yer Con is a three-day gaming convention in Indianapolis that is unique, in that admission is free. That's right, unless you wish to pay for a membership with Who's Yer Gamers, you are able to walk in to registration, let them know where you're from, and pick up your badge! All right, there might be a few more steps involved, but nowhere in those steps does it involve currency changing hands for your basic admission to the convention! Once you are there, they have everything you'd expect from a gaming con. There are organized gaming sessions, free play where you can bring your own games or check one out from the Who's Yer Gamers extensive library, there's a dealer's room, and they even have panels and shows! As I said, almost all of these are free, but some panels and shows, like the burlesque show on Friday night, or the Neal Artistry workshop on Saturday, do carry an additional fee. You'll be able to check the program to see if the event you like carries an additional fee. In addition to all of this, there are also going to be two spaces where kids can participate. The first is the "Motley Kids" area for ages ten and under, and the other is new this year, which is a "Grow-a-Gamer" section for tweens and teens. Please note that these are not "day care" areas for kids to be dropped off into, instead they are places for families to participate together, though the Grow-a-Gamer section does have separate spaces for parents and "kids", in case they don't want to play with their parents.
If all this gaming excellence wasn't enough, then on Sunday, Who's Yer Con is joined by the INDYpendent Show,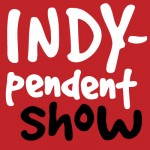 which is a celebration of creating. You are able to meet local creators, like Doodles Handlon, Trae Dorn, Matthew Barron, Katie Silver, Mike Ficarra, and show founder John Graham, and talk to them not only about their own creations, but how to bring your creations to life!  There are demos from the creators, throughout the day, about bringing your work to life through comics, illustration, writing a novel, even creating action figures. This is another free show, put on with Who's Yer Con, that is an outstanding show and resource for Indianapolis creatives.
This Geek is planning on being there for a good portion of Saturday. I'm looking forward to a podcasting panel hosted by my friend Rachel from the Five(ish) Fangirls Podcast, demoing Havenwood Horror from DNA Games, talking with the folks from the Gaming with Scott podcast, and playing some pick-up games with friends. I may or may not have a 100 point X-Wing Miniature list with me (not sure yet) for some casual flying, but I am going to have a recorder and notepad! Sadly, I will not be able to make it on Sunday, because I've just got too much going on this weekend, and it took a lot of shuffling to be able to make it on Saturday.
So, if this looks like your idea of a good time (as it should!), here's what you need to know:
What is it? Who's Yer Con (a free gaming convention) and the INDYpendent Show (a free show for creatives)
Where is it? The Wyndham West Hotel at 2544 Executive Drive Indianapolis, IN 46241
When is it? Who's Yer Con runs from Friday, March 31st to Sunday, April 2nd. The INDYpendent Show is on Sunday, April 2nd.
Where can I find more information? Who's Yer Con has information on the Who's Yer Gamers website, on their Twitter feed, and on their Facebook Page. The INDYpendent Show has a full listing of creators and panel listings on their website.
I hope to see you there!