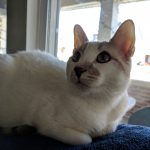 Happy Tuesday, my friends, readers, and people who are trying to figure out why they ran out to buy beer last Sunday! I am back on solid, dry, not-rocking-back-and-forth land, and I have spent the day updating events, adding a Kickstarter, and trying to get some fresh newness to today's post! I am going to be busy most of the next few months myself, but you know you want to keep your calendar open for some great concerts coming up, as well as Who's Yer Con and the INDYpendent Show over Easter Weekend!
So, everyone pull out your calendars, take a look at what's coming up, and get to marking events down! Plus, always remember, if you have an event you don't see on here, give me a shout so I can get you on there!
Now, let's look at March!
March 10th: Five Year Mission at Radio Radio! Everyone's favorite local Star Trek band, Five Year Mission, will be playing at Radio Radio in Indianapolis, and they will be joined by Creepin' Charley And The Boneyard Orchestra!
March 16th: St. Patrick's Day Kick-Off Party! The Melody Inn will be hosting a show featuring The Shake Ups, S.M. Wolf, and Time Crash! You know how I feel about The Shake Ups, Time Crash was pretty awesome the last time I saw them, and I'm interested to check out S.M. Wolf! Check out the show!
March 17th: Brickworld Indy! Lego creations at the Indiana State Fairgrounds! Need I say more?
March 23rd – 25th: EvilleCon! This is another anime convention, this time down in Evansville!
March 24th: Filk Concert Series – Il Troubadore and the Wookie Cellist! You have probably seen them on the stage by the Dealer's Hall at Gen Con, or you might have seen them at other local conventions. Now, catch them at Game Paradise!
March 30th – April 1st: Who's Yer Con! This is a free (unless you want to pay, which I've been known to do!) gaming convention here in Indianapolis! Check it out, and support great local conventions!
March 30th – April 1st: Indiana Comic Con.
March 31st: Manos Hands of Fate with Special Guest! The Walter Paisley Movie House (shows cult films in Irvington) is teaming up with the Longshot Theater in Fountain Square for a showing of Manos: Hands of Fate! In addition to this cult classic, they will be holding a panel, via Skype, with Jackey Neyman Jones, who played Debbie, the daughter of Manos (and I guess is the only actor willing to talk about the film!). Check out the event on Facebook!
Then, on to April!
April 1st: INDYpendent Show! Back for another year, to help close out Who's Yer Con! Join this group of local creators (artists, authors, and more!) to get tips on how to hone your craft, pick up cool books and artwork, and more!
April 27th: Five Year Mission Year 4 Album Release! Five Year Mission, who provides a lot of the opening music to the Indiana Geeking podcast (thanks!), are releasing their new album tonight at the Melody Inn in Indianapolis. This is a 21+ show full of music about Star Trek, and you'll be able to pick up their new album!
Now, what's happening with the blog, the blogger, and friends of the blog?
Have a great week, and I'll see you soon!
Tony