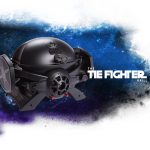 All right, this is by no means a list of things I'm expecting readers to purchase for me! I just had the urge to do another "Wish List Wednesday" post, and I decided that this week, it would be some of the things I have on my "birthday" lists. I figure if I want them, then they might help someone else with their shopping. "I don't know, my buddy is just about as big a Geek as that Tony guy, but I'm not sure what to get him…" So, here we are today with an eclectic selection of items, why I would want them, and why your friend or family member might want them, too!
Note that, as always, Wish List Wednesday posts are full of Amazon Affiliate Links. If you click on the link and purchase something, it will get the blog a bit of a referral bonus, which is normally only a couple of cents, but it adds up quickly!
First up, we're going to go for some music! While my lists have a ton of albums in both CD and vinyl, I've only got a couple of pieces I'm really enjoying on here. First up, we have the Star Trek: Sound Effects from the Original TV Soundtrack disc! I had this twenty years ago, and it has since come up missing, and I would love to have some of these to be able to insert into the podcast on occasion. Plus, face it, sometimes it's fun to have a CD full of sound effects. The second CD I have on here is a throwback to my time working for the Mouse. It's The Legacy Collection: Disneyland 3 CD set! It's full of music from both Disneyland and Disney's California Adventure down in Anaheim, CA (more on that tomorrow), including the attractions where I worked!
Next, I've got some models! Bandai makes some really frakkin' awesome Star Wars model kits, and they're pretty fairly priced! My current top two are the A-Wing Fighter model kit, and the R2-D2/R5-D4 two-pack model kit. These kits aren't huge, but they're molded in color, and the A-Wing Fighter comes with a Death Star turret base, a regular base, or the ability to be displayed on the landing gear! The droids are about the size of the Black Series action figures, and photos show R2 having extra accessories, like his periscope and grabber arm. No word on the state of R5's motivator.
Even though the models are molded in color, it would never hurt to put some dirt and grime on them, and the best way to do that is by using an airbrush! I have had this on my wish list for some time (currently priced at $99.96, which is why!) but I've had it recommended a few times, and it's the Master Airbrush Airbrushing System. It comes with three airbrushes, a six foot hose, as well as an air compressor. It's not high end, but it looks like it can get the job done, and it gives you a couple different types of airbrushes to try out, which is cool as well! Plus, as an added bonus, it comes with a "training book" so there's some instruction for you!
Finally, we have the Star Wars TIE Fighter Gas Grill! We're going to go out big here, with a gas grill that looks like a TIE Fighter, grills the Star Wars logo into your meat, and sets you back a paltry $399.99! It's still pretty cool for all of your pre-film or convention tailgating needs, though! Some cool features include the TIE Fighter wings folding out to serve as side tables, it uses a standard 1 lb. propane tank, and it doesn't have a single verified review, just a bunch of people making some of the worse Star Wars puns I've seen.
So, here are a few ideas for some Geeks in your life! If you want to see more stuff like this, check out my standard (non-blog) Amazon Wish List, and have fun! And always remember, if all else fails, an Amazon Gift Card will always work! You know, if your friend uses Amazon!
I'll see you all tomorrow!
Tony