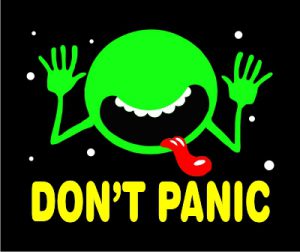 So I ran into quite a predicament today. I had planned all day (all week, really) to write about Star Wars Rebels for this week. Tony texted me around 7pm last night about whether or not I was going to write an article, and I responded around 10pm after playing D&D for a while that I totally was! So I sat down, opened my laptop, and had an unsettling realization: I already wrote everything I wanted to say about Star Wars Rebels. 
So, as I often do when I can't find anything to write a full article about, I decided to boost some things that I can't formulate enough to write a whole article on! Today, my boosts are all three things that 1) I've wanted to write about for a while, and 2) are on Netflix! So without further ado, let's begin!
BOOST #1: STAR WARS THE CLONE WARS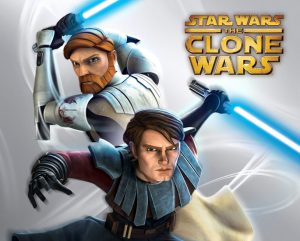 This, in my humble opinion, is the best piece of canon Star Wars material outside of the movies! Star Wars The Clone Wars, the sequel to the not-so-good Clone Wars animated film and the spiritual successor to the awesome early 2000s Clone Wars cartoon (which I wrote about here), is really really good. Running for five seasons on Cartoon Network and one season as a Netflix exclusive, this show expanded on and added new layers to the things we were introduced to in the prequel trilogy. If you're someone who dislikes the prequel films, know that many people say this show made the films worth it. Great writing, effects that got better every season, and legitimately deep and profound story-lines make up the best of what this show has to offer (the last season especially). If you're a Star Wars fan, or a fan of legitimately good cartoons, check this show out! But hurry: the show is unfortunately leaving Netflix in early March!
BOOST #2: GOTHAM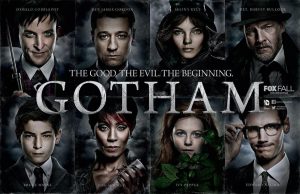 Have you ever wanted a crime show, based in the Gotham City, all about the police with no Batman in sight? Well, if you have, then Gotham is absolutely the show for you. Following Jim Gordon in his days as a detective, Gotham brings us new and original takes on the familiar characters that make up the Batman supporting roster. I enjoy this show a lot, though I will say it took a few tries before I really got into it. If you want a comics-accurate retelling of some pre-Batman events, then this is not the show for you. The show takes liberties with the characters, their personalities, and their origins, but I personally find them great and refreshing. The stand out of the show, as many can agree, is Robin Lord Taylor as Oswald Cobblepot, A.K.A. the Penguin. The first two seasons of Gotham are both on Netflix, and season three is currently airing!
BOOST #3: BOB'S BURGERS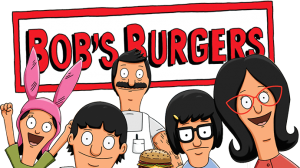 If you're looking for a fun, fairly wholesome comedy show to kill time with, then look no further. Bob's Burgers is a hilarious, memorable, and extremely quotable animated comedy that is not as crude as something like Family Guy, but not really a show for children. Following the Belcher family and their burger restaurant, Bob's Burgers has some of the funniest, most memorable characters of any animated comedy show I've seen. It's so good that I watched all five seasons in just two weeks last year! The show has become something of an icon within my family, and rightfully so. Every family gathering now has at least one person quoting Bob's Burgers at the dinner table. Netflix currently has five seasons, and I believe a sixth is currently airing. I recommend everyone check this show out!
Well, thanks for reading everyone. Luckily, I consume so much media that even when I flub and go to write about something I've already covered, I can pull three more things out of nowhere and pump out a late night article.
I sure won't be waking up early today.
Grant