Starting in 2019, Geeking in Indiana will host not only the (mostly dormant) Indiana Geeking podcast, but two other podcasts as well. Here's where you can find all of these podcasts!
Started in 2014, the Indiana Geeking Podcast is sporadic, has had a few host changes, and more than one change of format. in 2017, it was settled that the podcast would feature interviews with Hoosier-based creators and Geeks, and will be returning in February of 2019.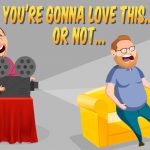 You're Gonna Love This… or Not (YGLToN) Podcast
Premiering January 18th, 2019, You're Gonna Love This… or Not features Matt and Josh. Matt loves watching bad movies in his basement. Josh is not a fan of watching bad movies. Matt brings Josh into his basement (the Sub-terrainian Fun Pit, or "SFP"), and shows him bad movies, trying to get him to admit to liking one of them. You're Gonna Love This… or Not will release monthly on the third Friday of every month.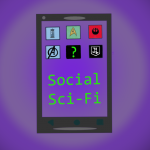 Premiering February 8th, 2019, the Social Sci-Fi Podcast features Lizz and a rotating panel of guests, as they look at, and talk about, popular science fiction shows and movies. Releasing the second Friday of every month, Year One will focus on Series 11 of Doctor Who!