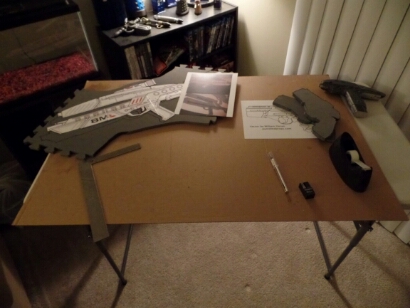 I admit, I miss having a good, dedicated place to work on stuff. It's great to have a place where you can sand resin or fiberglass, and not have to worry about it drifting down onto a neighbor's patio, or trying to get the dust out of the carpet. However, these days, the Geek Cave is a 1 bedroom apartment, on a second floor. No garage to work in, no back yard to grind material in, just a patio and potentially grumpy neighbors. However, while this does keep me from running fiberglass on a regular basis, it's not keeping me from being able to work on costumes while I'm watching a movie, or brainstorming blog posts.
One thing that is helping quite a bit is a collapsing work table. This allows me to spread out items and work, without crowding up the dining room table too much. The great thing about the work table is, if I have friends coming over and need the space, I can stash my stuff, and hide the table behind the couch. No one is the wiser!
Another thing that's helping is learning new materials. I know I've mentioned them before, but the eBooks and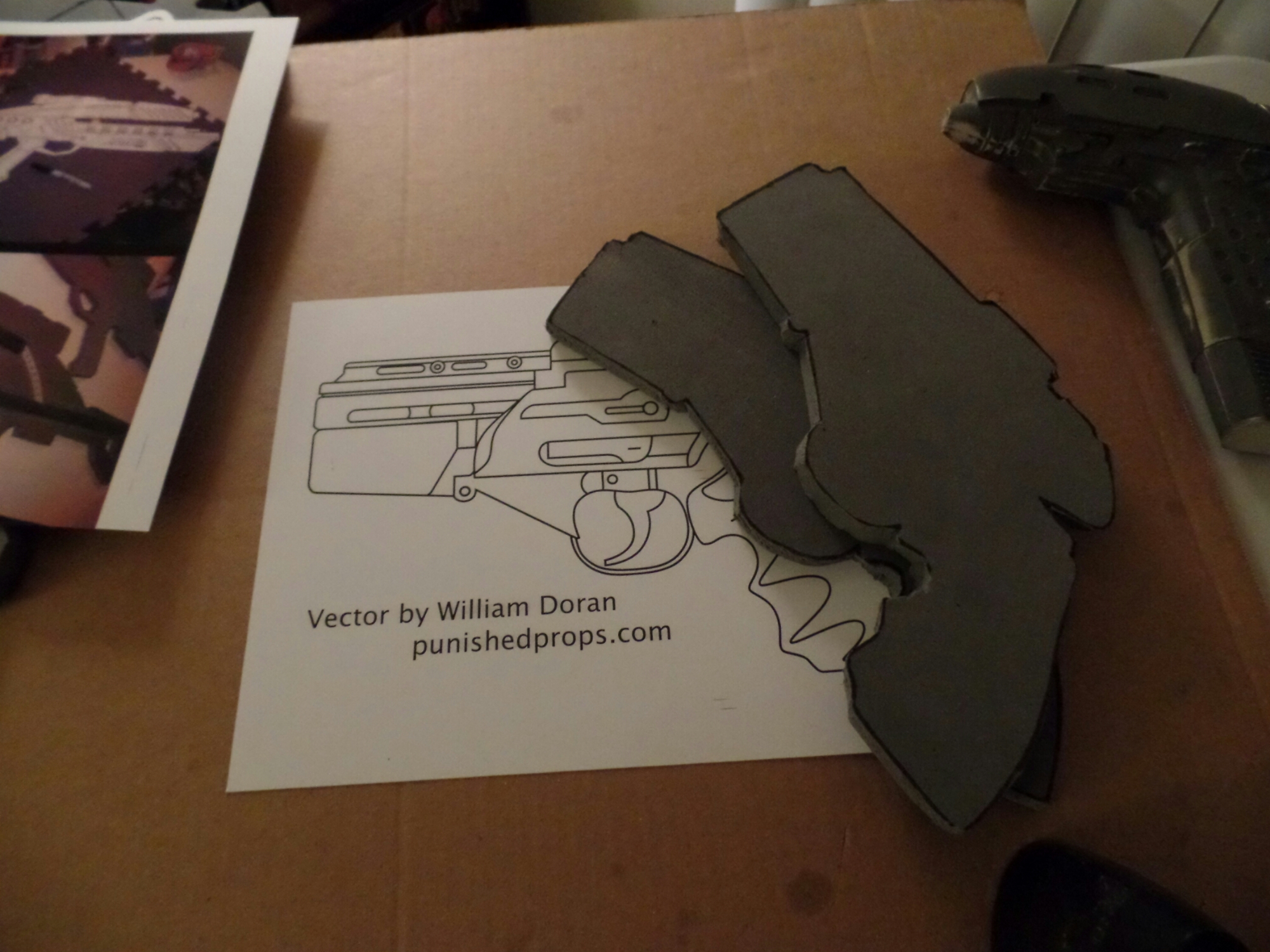 patterns on the Punished Props site are astounding. Not only are there books on foam armor making, but also on prop building. The great thing is, even the prop building talks about building out of foam! I'm figuring out how to do the lion's share of the work in my apartment, and then if I need to do something that will make a huge mess, then I can put it aside and spend a day someplace like my folk's house, or behind Hero's Emporium, and get some sanding and spray painting done. However, creating patterns, tracing them on foam, rough cutting foam, and building up layers can easily be done on the work table, provided I keep the room fairly ventilated (kind of hard to do in 2 degree temperatures, so I'm being extra careful), and wear a respirator. I can even glue plastic, and do a bit of spot puttying, using the proper precautions. However, using my new Dremel, or heavy sanding, or anything of that sort? Right out.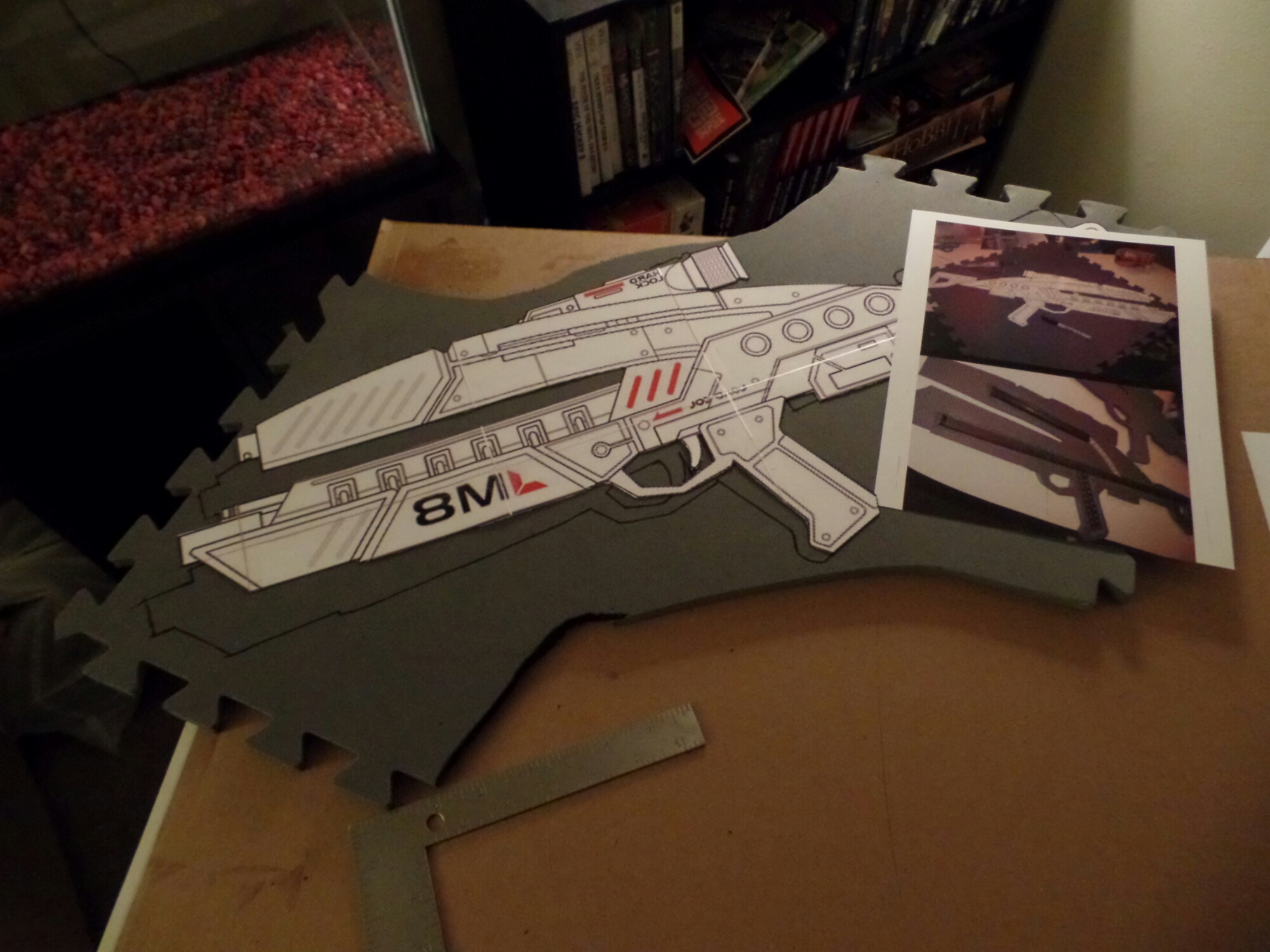 Every couple of weeks, leading up to the Lexington Comic and Toy Convention in March, I'll be posting updates. This is two-fold. One, it'll give me something to blog about, and two, it'll keep me motivated to keep working. Remember, the goal is to complete at least an A-Wing Pilot costume, then a Battlestar Galactica costume, and then, if time, work on a Fallout 3 Vault Dweller.
Always remember, it's not a real project unless you've bled at least once!
Tony